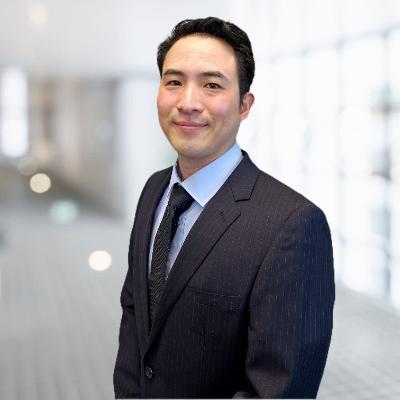 Shingo Hirayama
Mortgage Loan Officer NMLS: 2000565
Want to contact or send documents to Shingo?
Shingo is a mortgage professional with over 8 years of experience in many facets of the mortgage process including loan origination, underwriting and processing. He specializes in originating refinance & purchase programs ranging from Conventional, government (VA and FHA), bank statement programs, non-QM, 2nd mortgages as well as DSCR loan products. His main purpose is to help his clients find a customized mortgage that best fits their specific situation and needs.
Learn More
Reviews
We are proud to have helped thousands of happy customers over the years.
Very Competent and Helpful
Shingo helped me refinace my home mortgage in 2020, securing a rock-bottom interest rate. He answered all of my questions competently and quickly. All documents were handled electronically, with quick turnaround. All in all, I was very happy with his service and have recommended him to several of my friends who were similarly pleased with his service.
Gary Lee
Borrower via Zillow
Experienced Professional
Shingo closed our loan in January of 2021at the best rate possible in the least amount of time. We have refinanced a few times and this was the smoothest process ever! We were able to retire as luck, the market and Shingo was in charge to make it possible. I had just about given up. The rates were down and the competition was fierce some lenders were asking ridiculously high closing costs. After talking with Shingo it sounded to good to be true. However he put everything in writing and was patient with me as I was very apprehensive after the hype I had been told. I would highly recommend Shingo to find the right loan to suit your needs.
Cynthia Ratzon
Borrower via Zillow
Top notch service!
When it was time to purchase a new home, I had reached out to 5 lenders to bid out the loan. Not only was Shingo's the best rate but the customer service and attention to detail is second to none.
If you are in the market to get a home loan, I'd highly recommend getting a quote from Shingo.
Scott Wu
Borrower via Zillow
How it works
We make the digital mortgage process fast and easy.
Start your application by taking five minutes to answer a few questions about you and your loan. Once we receive your application, we'll contact you for the next step to keep the ball rolling. To start the process, Apply Now.

Connect & verify documents

Once your loan application is accepted, you'll submit the documents requested by our loan officer.

Our agent will send you different loan options that best match your profile. Select one of the options and our agent will proceed with the paperwork to lock in your rate.

Loan is underwritten & funded!

We complete the underwriting process as quickly as possible, making sure you understand how it all works as we go. Once everything's ready, we promptly fund your loan.
Our lenders
We're backed by some of the top lenders in the market, allowing us to search dozens of options to find you the most competitive rate.
Get In touch
We will help guide you through the process and get you to your goal sooner.
Get In touch
We will help guide you through the process and get you to your goal sooner.
FAQS
Frequently Asked Questions
Why should I use Clear Mortgage Capital for my home loan?
Our team of loan officers is highly respected in the mortgage industry. We've helped countless individuals and families over the years with their new-mortgage and refinancing needs. Our online application process is quick and painless, and when it's combined with our lender relationships we're able to offer you the best rate available.
Do you require a minimum credit score for a loan?
We currently require a credit score of at least 500 for purchase and refinance, and 550 for a cash out refinance.
Is there a fee to apply for a home loan?
No, there's no fee to apply for a loan with Clear Mortgage Capital.
How are you able to offer such low mortgage rates?
Traditional banking institutions use traditional methods to process loan applications. Our digital mortgages are much simpler, which translates directly to cost savings for you.
Do you offer a rate match policy?
We certainly do. If you find a lower rate than we offered you, please let us know and we'll gladly match it. (Certain restrictions apply)
If you have any other questions, just call us or send a message.