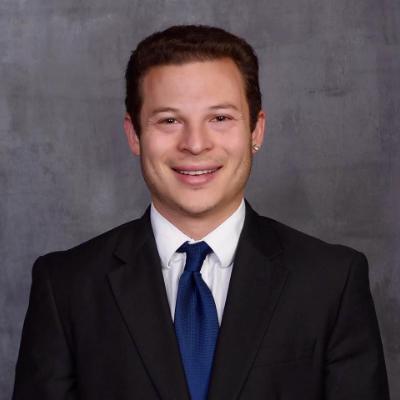 Zachary Coleman
Mortgage Loan Officer NMLS: 1973136
Want to contact or send documents to Zachary?
As a Cal State Fullerton Alumni with a Bachelor's Degree in Finance and a strong background in sales at one of the top mortgage lenders in the industry, you will not be in better hands. With extensive knowledge of the mortgage industry, I have a unique understanding of all aspects of a real estate transaction. I take great pride in educating my clients while navigating them through the ever-changing mortgage process. I desire to give my clients nothing short of a five-star experience at all times.
My forte is with investors looking to buy, refinance, rehab, or build new construction. I have worked with all types of investors from first timers to others will hundreds of millions in real estate and handle both with care. Most of my investors refer myself within their friend groups as they finally found a loan officer who understands their needs, goals, and can perform when closing the loans.
I have a simple philosophy, work hard, treat my customers the way I would like to be treated, and work on each loan as if it were my own. This simple philosophy has led to a wildly successful career and many happy customers. Our company, Clear Mortgage Capital, not only has phenomenal wholesale interest rates, we also have an A+ rating with the Better Business Bureau and fantastic reviews online. Feel free to google my company as we have a great track record.
I'd love to work with you. Give me a call or email me today!
Learn More
Reviews
We are proud to have helped thousands of happy customers over the years.
"Nathan locked us into an amazing rate and closed our loan in less than two weeks! He did everything he promised and made the entire process simple and smooth."
"This is not our first refi, but it was by far the most pleasurable and easiest because of Nathan. He is a professional and understands the ins and outs of this industry."
Chelsea
Borrower via Zillow
"I just did a refinance with Nathan. He and his staff got me a great rate and made the process extremely easy. He was accessible and promptly responded to all my questions. I would definitely recommend him. In fact, I recommended him to two other friends who were interested in refinancing as well."
How it works
We make the digital mortgage process fast and easy.
Start your application by taking five minutes to answer a few questions about you and your loan. Once we receive your application, we'll contact you for the next step to keep the ball rolling. To start the process, Apply Now.

Connect & verify documents

Once your loan application is accepted, you'll submit the documents requested by our loan officer.

Our agent will send you different loan options that best match your profile. Select one of the options and our agent will proceed with the paperwork to lock in your rate.

Loan is underwritten & funded!

We complete the underwriting process as quickly as possible, making sure you understand how it all works as we go. Once everything's ready, we promptly fund your loan.
Our lenders
We're backed by some of the top lenders in the market, allowing us to search dozens of options to find you the most competitive rate.
Get In touch
We will help guide you through the process and get you to your goal sooner.
Get In touch
We will help guide you through the process and get you to your goal sooner.
FAQS
Frequently Asked Questions
Why should I use Clear Mortgage Capital for my home loan?
Our team of loan officers is highly respected in the mortgage industry. We've helped countless individuals and families over the years with their new-mortgage and refinancing needs. Our online application process is quick and painless, and when it's combined with our lender relationships we're able to offer you the best rate available.
Do you require a minimum credit score for a loan?
We currently require a credit score of at least 550.
Is there a fee to apply for a home loan?
No, there's no fee to apply for a loan. While a 3% down payment is required on purchases, this is due at closing.
How are you able to offer such low mortgage rates?
Traditional banking institutions use traditional methods to process loan applications. Our digital mortgages are much simpler, which translates directly to cost savings for you.
Do you offer a rate match policy?
We certainly do. If you find a lower rate than we offered you, please let us know and we'll gladly match it.
If you have any other questions, just call us or send a message.